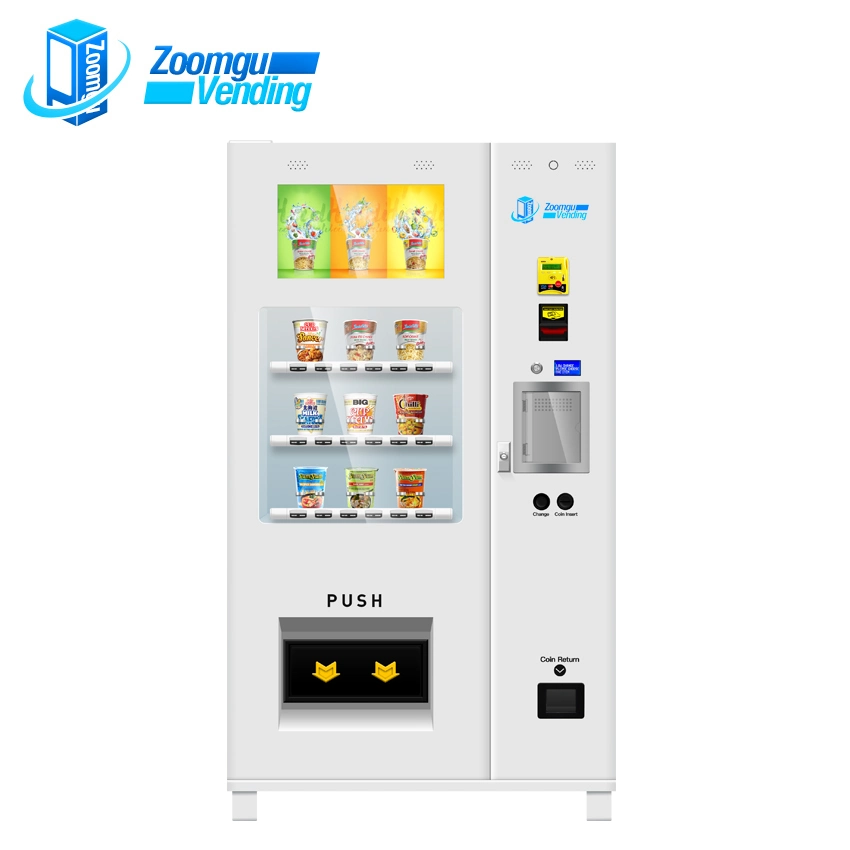 Main Function:
1.High strength & powder coated cabinet with fully insulated material, energy efficient vending unit.
2.Secure door with wrap-around enclosures and LED lighting.
3.Triple glazed viewing window.
4.Dual spirals on chip trays.
5.Each tray tilts down 45 degree for fast & easy loading.
6.Adjustable tray partition and height.
7.Secure /lockable cash box.
8.With temperature sensor (4 to 25 degrees Celsius adjustable) Modular cooling system, easy to maintain.
9.With drop sensor/Vend Assure TM / vend sensors/guaranteed delivery system. (holds credit until product is delivered).
10.GPRS remote monitoring system, delivers real time live information.
11.Glass Heater embedded on glass to prevent condensing of moisture.
12.Excellent capacity and size ratio.
13.Flexible layout for snack,fresh food,cans and bottles.
14.Energy efficient compressor,etc.
15.Cooling system with R134a refrigerant,can meet the ROHS requirement.
16.Overall foaming technology,40mm formed,firmer and better temperature insulation.
Remote Management System
Remote Management system is a cloud-based web manageability service
that can be accessed from anywhere on any compatible devices including PC, smart phones, tablets and soon to remotely manage and monitor your clusters of vending machines in disperse locations.
With remote management system service, the vending operators can manage their vending machine in more efficient and profitable manners, benefited from the comprehensive and easy-to-use features with real-time data, such as centralized inventory management, consolidated sales management and tracking, cash collection trace ability, stock replenishment management. All of these means less loss, less cost, more efficiency, and more profits.
OEM/ODM service can be provided.