Halal Japanese Dried Healthy Fresh 300g Udon Ramen Soba Noodles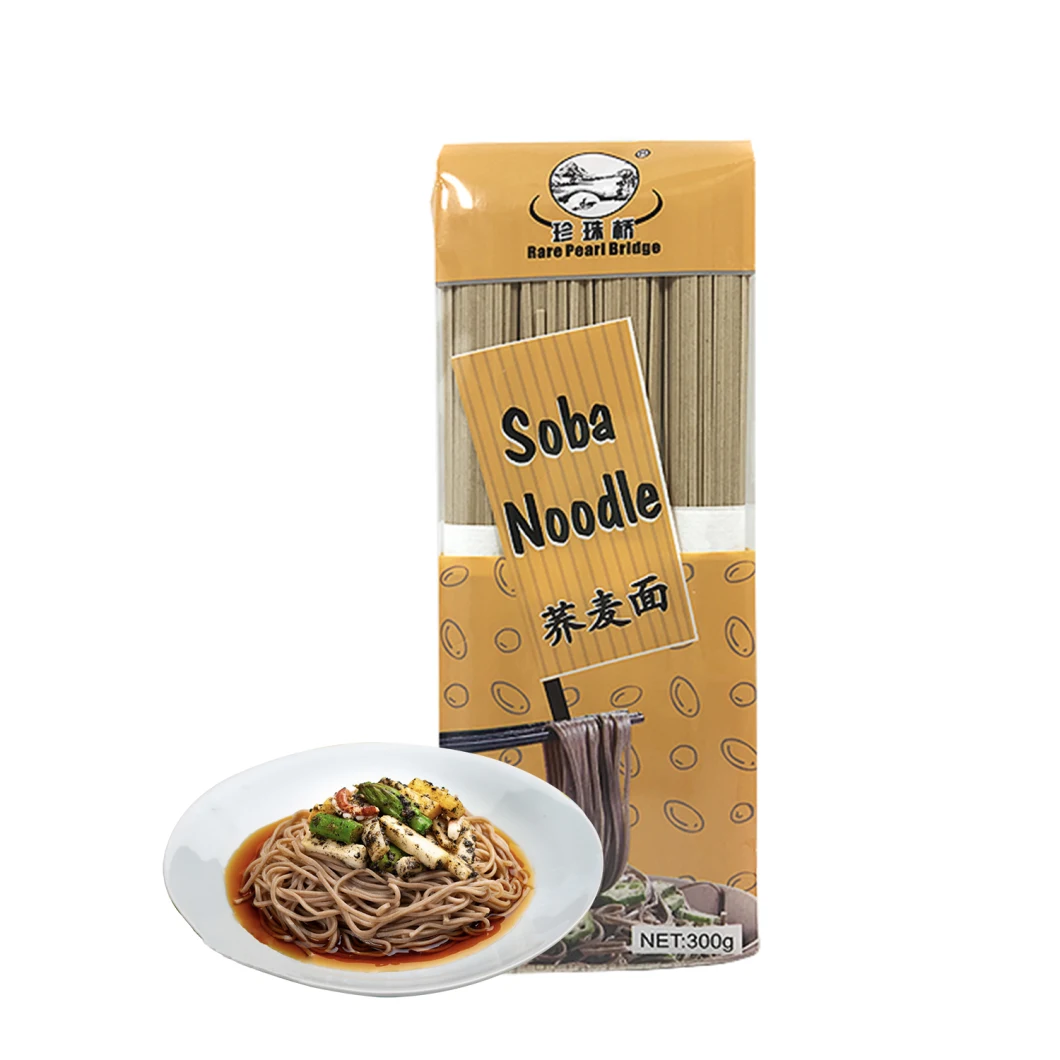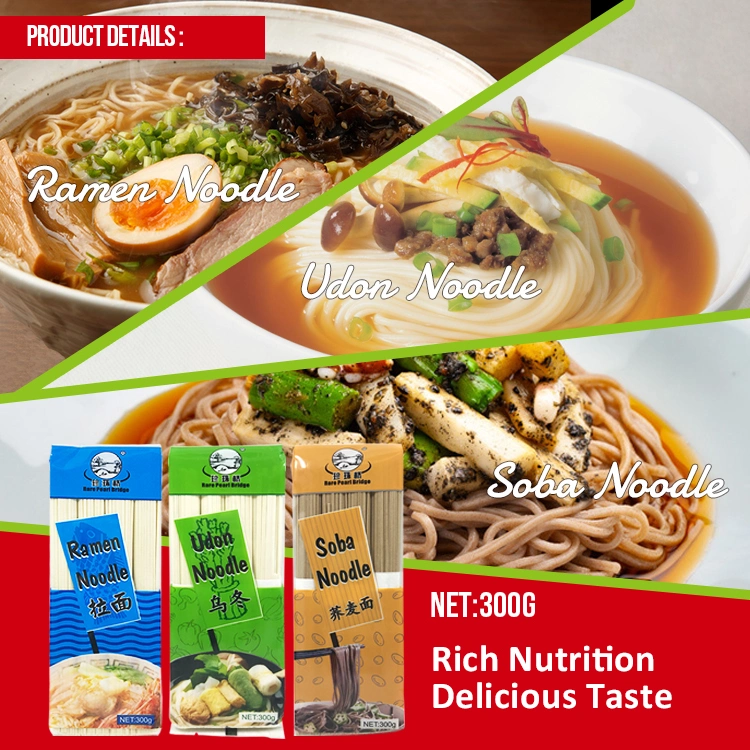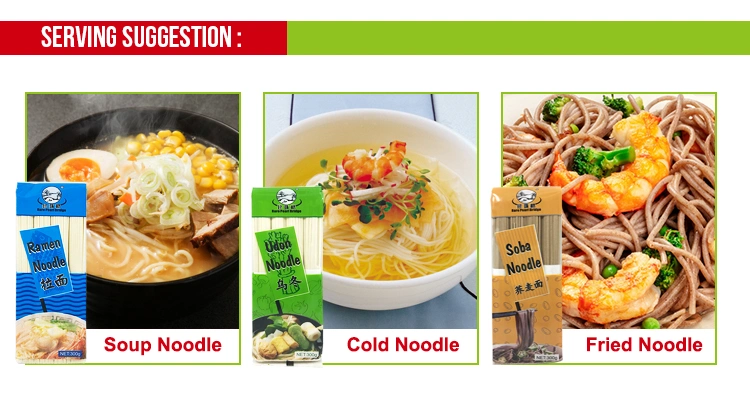 DEFINITION

Alimentary preparation elaborated with pure wheat

FINISHED PRODUCT CHARACTERISTICS

3.1 Characteristics

Colour: White/ light yellow

Smell and taste: no special odour

Texture: tenderness depends on cooking time

3.2 Physical and chemical characteristics

Humidity: 13.5% max.

Acidity: 4.0% max

Rate of broken noodles: 5% max.

Content of AL: <= 10 mmg/kg

3.3 Bacteriological characteristics

Total plate count (30ºC): 100,000 cfu/g max E. Coli: 100 cfu/g max

Coliforms : 100cfu/g max

PROCESSING PROCESS

Ingredients- Mixing - Noodle Sheet Coupling - Continuous Pressing- Rolling -Cutting - Drying - Measured Cutting- Weight Measuring -Wrapping - Carton Packing- Test -Storage

STORAGE CONDITIONS

Keep in a dry and temperate room

INGREDIENTS

Wheat Flour 77%, Buckwheat Flour 10%, Water 12%, Salt 1%

INSTRUCTIONS

Noodles are eaten hot or cold, steamed, stir-fried, deep-fried, boiled, or served in a soup.
Packing:
Specification

Carton Size(CM)

N. Weight

(kgs) /CTN

G.Weight

(kgs)/CTN

300g*40bags

40.5*22*19

12kgs

12.58kgs
1.Primary packaging material: CPP + OPP
2.Outer packing: Cardboard carton